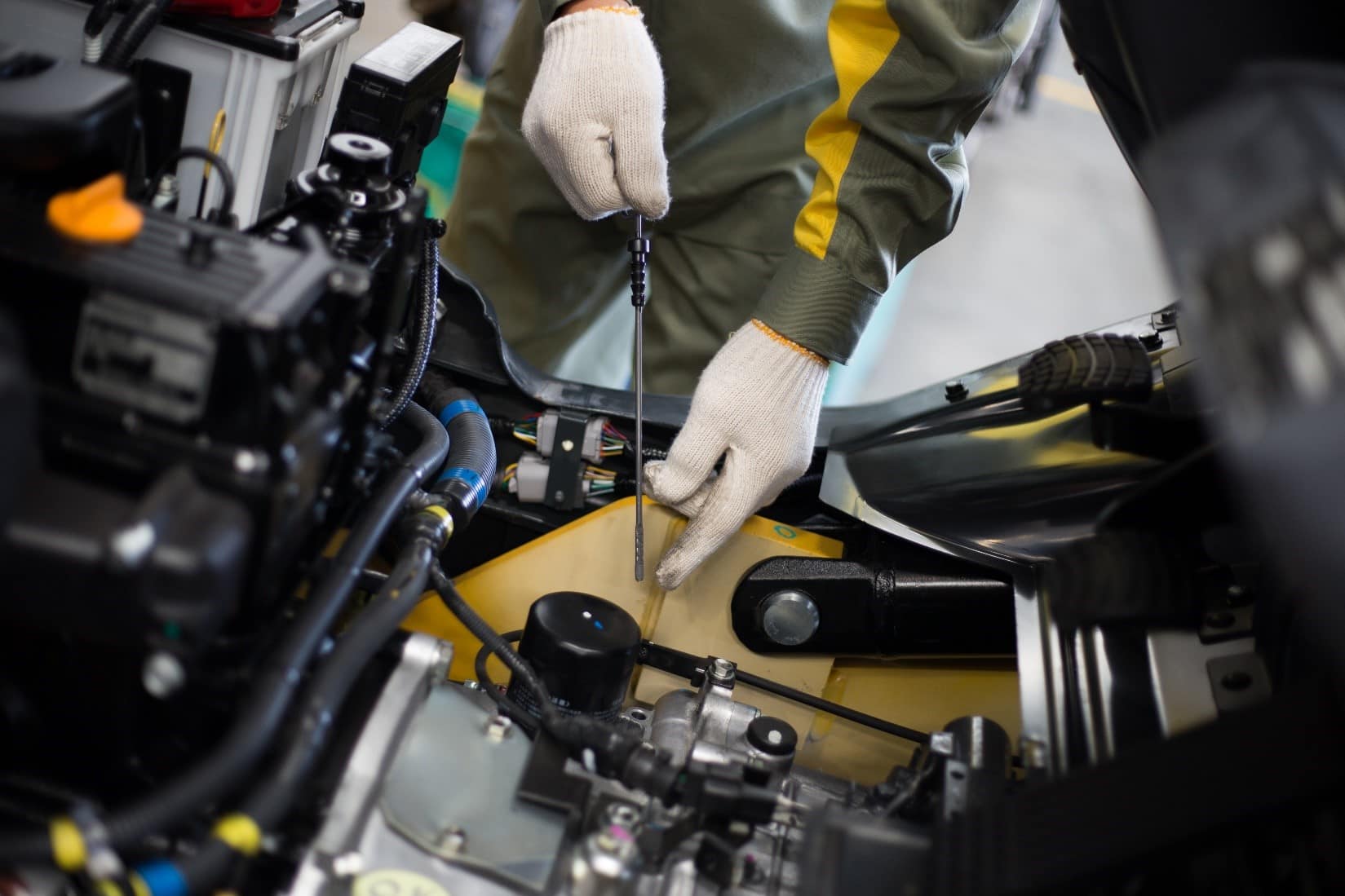 Your Guide to Why Forklift Maintenance is Important
As a one-stop-shop for all things forklift-related, Sam's Mechanical prides itself in being experts on forklift maintenance. Emergency repairs, parts and services, rentals, and sales—we cover it all. But why is it so important to have a forklift maintenance program in place at your facility?
Previously we discussed some of the most common reasons for forklift repairs on our blog. But today, we want to discuss how you can avoid some of those problems with a little preventative maintenance.
How Do You Maintain a Forklift?
Your forklift does a lot of considerable lifting day in and day out. It can take a beating, but that doesn't mean you should neglect basic forklift maintenance. Here are a few forklift tips we recommend in order to keep your machine(s) in top shape.
Create a Maintenance Schedule
Just like you go to the doctor or dentist once or twice a year, so should your forklift. The type of schedule you set up will likely depend on how many forklifts you have, how often you use them, and what you use them for. Some maintenance programs should be set up daily, weekly, monthly, semi-annually, or annually. Talk to one of our forklift maintenance experts to help determine what the best type of schedule is for your facility.
Keep Your Operators Trained
You likely already know that anyone who drives a forklift in your facility needs to have the proper certification and license. We previously discussed how to go about getting a forklift certification in one of our blog posts. But did you know that OSHA requires that employers evaluate forklift operators every 3 years?
These safety precautions may seem like a lot of work, but it's imperative that you at least have annual safety training for new and former forklift operators. You'll also want to go through safety training any time new equipment is purchased or if there's ever any forklift accidents. The health and safety of your employees should be the number one priority.
Sign Up for a Maintenance Plan
When preventative maintenance is on the back burner, but you know it needs to happen, we highly recommend hiring someone for forklift maintenance services. You can set up a schedule for periodic maintenance that works for your convenience.
For example, when you work with Sam's Mechanical, you can schedule maintenance, repairs, mobile tire press services, and more! You don't have to remember to service your forklift, because we'll do it for you.
How Often Do Forklifts Need Servicing?
We've already discussed setting up a forklift maintenance schedule, but how often do you really need to have your forklift serviced?
As we mentioned earlier, your maintenance program will vary depending on your companies specific needs. But with that program in mind, there are a few types of checks you can do yourself to help keep your forklift performing well. Here's what we suggest to most of our customers:
Daily Checks: This should go without saying, but your employees should be doing daily checks on your forklift. Before they start their work, have them get into the habit of checking for leaks, fluid levels, safety lights, etc. If your employees notice anything wrong, they need to tell you!
Weekly Checks: At the end of the week, take the extra time to clean your forklifts. Dust and dirt from your shop or warehouse can collect and cause potential overheating issues that could result in forklift accidents.
Monthly Checks: Whether you hire us or have an in-house mechanic, monthly checks are a bit more comprehensive. Fluids may need to be changed, tires rotated or aligned, and a more in-depth inspection of lift controls should happen.
Semi-Annual / Annual Checks: This is where we come in. You'll want to hire a professional to come in on a reasonably regular basis to perform more extensive forklift maintenance.
Why Do You Need Regular Forklift Maintenance?
After reading all of these tips, you may be wondering why you need to perform such tedious forklift maintenance. The answer is simple: to keep your forklift and business running as smoothly as possible. To avoid downtime due to unexpected maintenance, we want to highlight a few other benefits of having a routine maintenance program.
Safety
To keep your employees safe, you'll want to avoid any unexpected forklift malfunctions. The last thing you want to happen is for your forklift's brakes to go out while someone is operating it. Avoiding forklift accidents should be a priority, so practicing preventative maintenance can go a long way.
Limit Costly Repairs
No one likes spending money, especially when it's unexpected. So when a machine breaks down, not only are you losing money due to downtime, you're also spending money on emergency repairs. By taking the time to implement proper forklift maintenance, you'll likely avoid any of these unpleasant surprises.
Keep Your Equipment Running Longer
Forklift technology is continuously improving and changing. But sometimes, it's just not practical for your business to buy a new machine every year. With that in mind, you'll want your forklift to run as long as possible without having to purchase a new one. Showing proper care to your forklifts will keep them in prime shape to keep performing for years to come.
Still Have Questions About Forklift Maintenance?
If you still have questions about how to implement a forklift maintenance program into your business, feel free to give us a call. Sam's Mechanical can provide info on proper preventative maintenance, maintenance schedules, and even purchasing new forklifts.
And if you're not ready for a big purchase, check out the forklifts you can rent through us!