The One-Stop Forklift Dealer You Can Depend On
Whether you need to buy your first forklift or add to your existing fleet, Sam's Mechanical Service LLC is the leading forklift dealer in Southeastern Pennsylvania for all your material handling needs! We're an authorized dealer of UniCarriers and Combilift forklifts serving Lancaster, Berks, and Chester counties in PA. See us first for forklift sales and rentals, plus complete repair and maintenance services for most makes and models.
See Forklifts for Sale
Choose the Forklift Sales, Rentals & Service That's Right For You
Transporting materials from one place to another can be a daunting task without the right equipment. But even when you have the standard or specialized forklifts you need, you also require ongoing support and maintenance from experienced repair professionals. That's why distribution centers, warehouses, retailers, construction sites, and many other industries trust Sam's Mechanical as their forklift dealer.

For over a quarter of a century, our team has helped businesses just like yours secure the right reach trucks, order pickers, skid loaders, pallet jacks, and other material handling equipment. Your forklift operators will never be left in a dangerous situation because they don't have the right machinery to do their jobs or on their own to try to fix a forklift after a breakdown. Our products and services can take care of that for you.
New & Used Forklifts for Sale
Are you looking for new or used forklifts to upgrade or enhance your existing fleet? As an authorized forklift dealer for both UniCarriers and Combilift, we're here to help you find the perfect model for your needs.
Forklift Rental
Need a specialized forklift or lift truck to complete a tough job? Want to augment your existing fleet during a busy season? Get the reliable equipment you need with daily, weekly, or monthly forklift rentals.
Forklift Repair & Service
When you're looking for fast and complete forklift repair and maintenance service, you can count on Sam's Mechanical. Need parts to get your equipment back up and running? Let us help. We also offer emergency services.
CONTACT US TODAY
"Our goal is to provide our customers with the best quality equipment and forklift service in the Lancaster area and beyond!"
-Sam Stoltzfus - Founder, Sam's Mechanical Service LLC
"I just wanted to send everyone at Sam's Mechanical a 'Thank you' email. We truly appreciate how considerate and appreciative our salesman Ray has been. Ray is a great salesman's and kept us informed & communicated with the updates as according."
C. Mercado - Precise Concrete Walls Inc.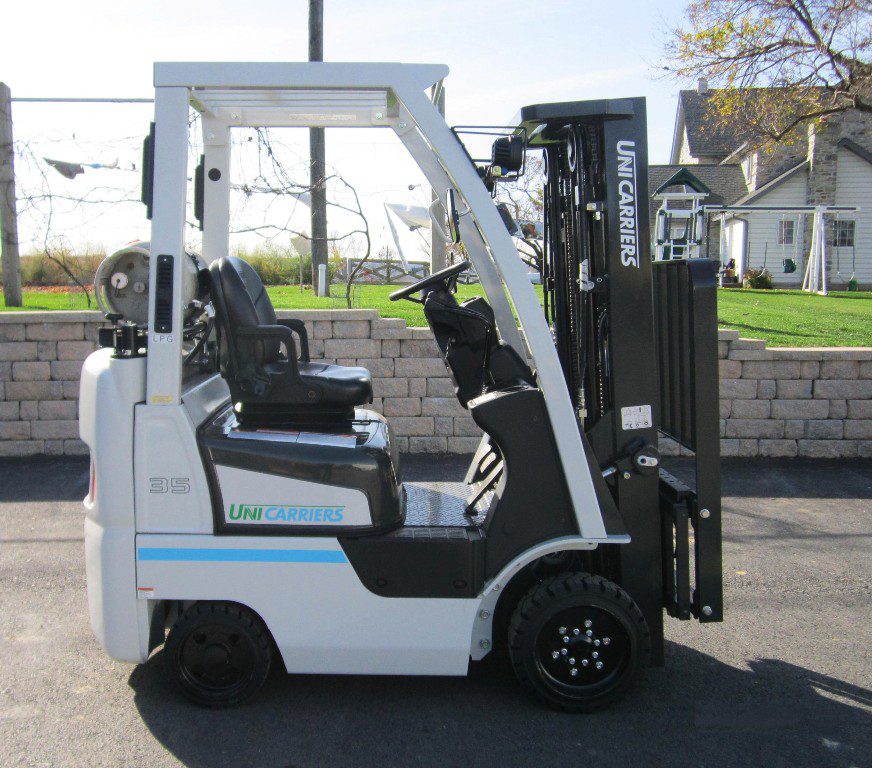 Put Our Experience to Work for You
At Sam's Mechanical Service LLC, we make it easier than ever to get the forklifts and heavy equipment you need to increase productivity, save valuable time, or handle specialized projects with ease. Whether you need new or used forklifts, forklift rentals, or timely repair and maintenance services for your existing fleet, our experts can come to you.

As a forklift dealer since 1996, we've worked with businesses throughout Lancaster, Berks, and Chester counties in Pennsylvania, including building contractors, distribution centers, recycling plants, shipping and delivery fleets, agricultural producers, retailers, and many more.

We have pallet racking systems available for sale. Whether your business utilizes standard or narrow aisles, we have suitable pallet racking and forklifts to meet your needs.
EXPLORE ALL OUR SERVICES