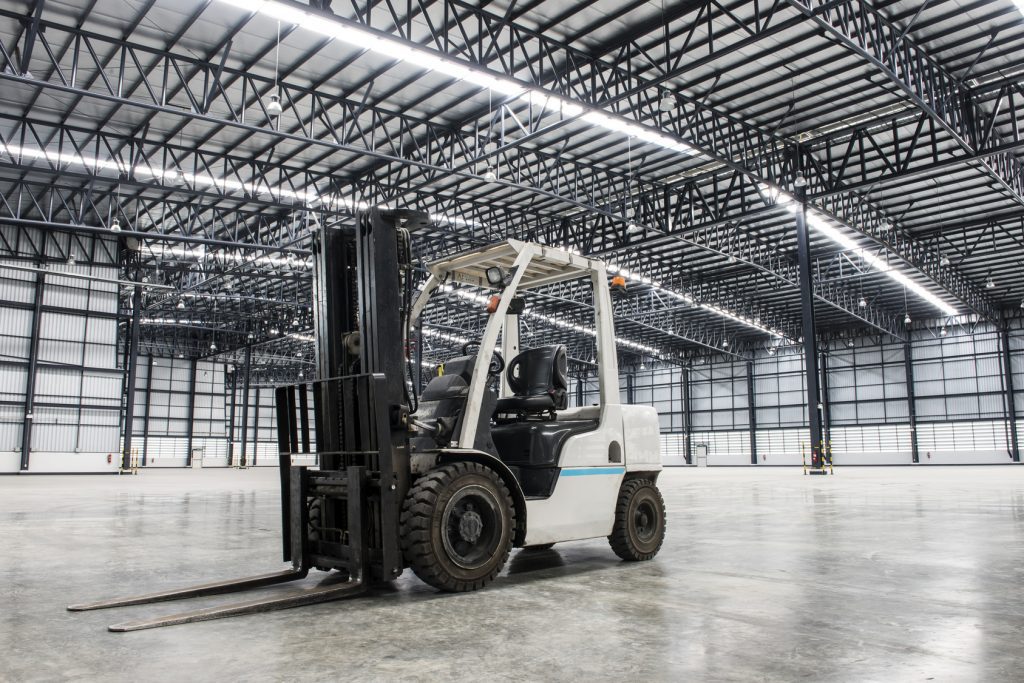 Choosing a Used Forklift Dealer: What You Should Know
It can be difficult to choose the right dealer for a used forklift since there are many companies to choose from. To make an informed decision and find the right solution to your forklift problems it's essential to consider various factors before picking a dealer.
While things like price, condition, and financing are all important when trying to find used forklift dealers to work with, it is also essential to research the dealership, look for customer reviews, and ask questions so you know you are getting the best deal possible.
In this blog post, we'll discuss the factors you need to consider when working with a forklift dealer that sells used equipment so that you can make the best decision possible for your business.
1. Look At The Reputation of The Forklift Company
The first thing to consider when choosing a used forklift dealer or even looking to buy a new forklift is the dealership's experience. Look for dealers that have been in business selling forklifts for multiple years, and have an established reputation in the industry.
A reputable dealer should provide comprehensive equipment options for buyers, including new and used forklifts. Find out how long the company has been in business, and check that the company has a valid license and insurance policy to protect you from any potential legal issues down the line.
Read Reviews On Both New Equipment And Used Equipment
Research the company online and read customer reviews about their equipment. Taking the time to do this research will help you understand the level of quality and the capacity of service you can expect from the company.
You'll also want to look for industry certifications or awards from reputable organizations such as The Associated Equipment Distributors (AED) or The International Powered Access Federation (IPAF). These certifications indicate trustworthiness and quality products.
2. Check Out The Condition Of The Used Forklifts
When shopping around for used forklifts, it is also important to consider the quality and condition of each product offered by the dealer. It is common practice for reputable dealerships to inspect and certify their used equipment before placing it in their inventory. This inspection and certification process ensures that all forklifts meet industry standards and safety regulations.
Keep An Eye Out For Equipment Condition Issues
Another thing to look for in the condition of used forklifts is signs that indicate whether or not the seller takes good care of their fleet, in every capacity possible. If the used forklifts look well-maintained and clean they are likely in good working order.
However, here are a few things to take a look at specifically when inspecting the lift equipment for issues:
Noticeable Exterior Forklift Damage or Repairs: Look for any repairs or damage that may have been sustained over time on the forklifts in their fleet. Pay special attention to the tires, brakes, and hydraulic systems, all of which are material components in ensuring safety, productivity, and efficiency in a used or new forklift.
Visible Interior Damage or Repairs in Forklifts: Before buying any models of used or new forklifts, you should inspect the cabin's interior for damage or issues in any capacity. Look for signs of rust, corrosion, or mold on any material within the cabin that could lead to hazardous lift conditions.
Functional Equipment Safety Features: Ensure all lift safety features, such as the backup alarm and seatbelt, function correctly. Ensure with the forklift dealer that all gauges and controls are also working properly.
3. Review The Warranties Offered For Their Forklifts
When selecting a dealer for used or new forklifts, it is also essential to consider whether a warranty is offered. Many dealers, forklift manufacturers, and brands will offer guarantees on the models in their inventory, but be sure to double-check before you buy one.
Many dealers will also offer extended warranties after purchase that can provide guaranteed coverage in case something goes wrong with the machine. Knowing exactly what you are covered for regarding repairs or replacements is essential when buying a used forklift.
What Does Your Forklift's Warranty Cover?
Warranties provide peace of mind, so also discuss what they cover with your dealer. And if you plan to use their repair services, you'll want to ensure that their service technicians are trained and experienced in working with all forklift types. You should also confirm whether or not the dealer offers warranties on their services and maintenance.
The scope and duration of these warranties can vary depending on the type of equipment purchased. For example, some dealers may offer coverage for things like tires and the labor to install them only for a certain period, while others may only cover specialized components. It's essential to read carefully through any warranty documents to understand what's included and what isn't.
Trust Sam's Mechanical Service For To Be Your Next Used Forklift Dealer
When you're ready to buy a new forklift or are in the market for a used model, we can help at Sam's Mechanical Service, LLC. Not only does our inventory offer new and used forklifts, but we also offer rental equipment, repair, servicing, trucking, hauling, shelving, and racking, too. Contact us today to learn more about what we do and how we can help you build your fleet one forklift at a time.