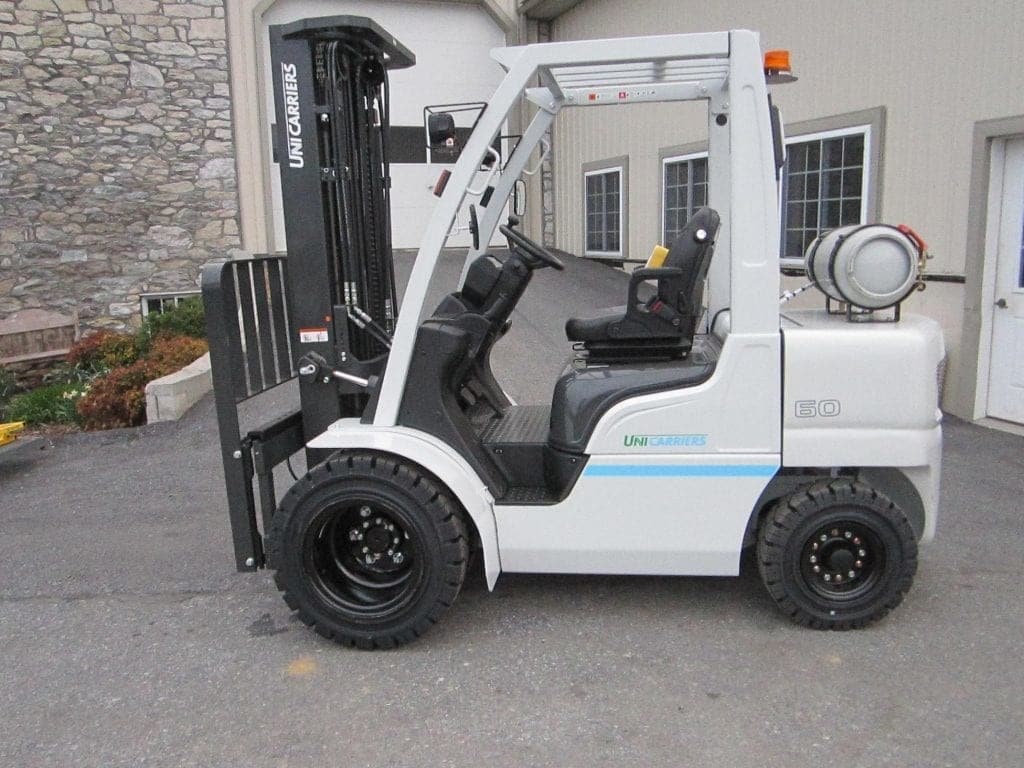 4 Big Tips for Buying a Used Forklift
While most business owners and operations managers would like to provide their employees with brand new tools and equipment every time they make a purchase, the realities of balancing budgets often make shopping pre-owned options the more responsible choice.
When it comes to specialized machinery like forklifts, buying used can save a lot of money while still allowing you to optimize your operational efficiency and help your team get their work done easily and comfortably. But you'll also need to put a little more thought into the purchasing process to make sure that you're getting the most for your money. Today's blog post offers up a few of our best tips for buying a used forklift to ensure that happens!
Should You Buy a New or Used Forklift?
Especially if you have never bought a forklift before, it's a good idea to take some time and weigh whether you have the budget set aside to purchase a new forklift or fleet of forklifts. Depending on the forklift classification you need (more on that in a moment) and whether you want to add any attachments or forklift accessories, you might spend $30,000 or more on a single new forklift purchase.
According to data from The Forklift Center, a used forklift might run anywhere from $1,000-$16,000 depending on the fuel type/technology that powers it, the age of the forklift, and other factors. As you can see, significant savings are possible when buying a used forklift versus buying one that's brand new.
And, if you're not sure what the best path forward is for your business, you might want to try renting a forklift and trying it out. You may discover that your forklift needs are slightly different from what you anticipated when you "try before you buy."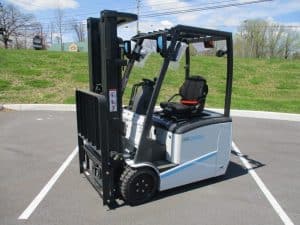 Tip #1: Buy From a Reputable Forklift Dealer
There's no question. It matters where you buy your pre-owned forklift. Purchasing a forklift from individual seller marketplace listings (such as Craigslist or even newspaper ads) is usually not a good idea—especially when you have an experienced forklift dealer near you, like Sam's Mechanical!
Why? Well, it comes down to trust. Dealers have little motivation to misrepresent how their pre-owned inventory was used or maintained in the past. The best forklift dealers want to establish a great ongoing customer relationship with your business. On the other hand, individual sellers may be trying to unload a forklift that they know has problems and then disappear.
When you're shopping for used forklifts for sale, focus on finding a trustworthy and reputable dealer that often has high-quality used forklifts in stock. Purchasing a used forklift from a private third party can be extremely risky. These tools are an investment, but a seller may not have a service and maintenance history for the forklift they're selling (or even know much about it). Worse yet, they could be dishonest with you.
We have talked before here on the blog about why proper forklift maintenance is crucial. If a seller can't prove that a particular forklift has been well cared for, you can guarantee you'll be spending money to fix problems caused by someone else's laziness.
Tip #2: Know Which Forklift Class You Need
If you are working with a reputable dealer to purchase a new or used forklift, these experts can help you determine the type (or types) of forklifts you need for your operation. There are seven classes for forklifts, and understanding which will best fit your needs comes from knowing what types of work you need a forklift for.
Describing the kind of work you need to accomplish—whether it's indoors or out—will help your forklift dealer match you to the perfect pre-owned machinery. Here at Sam's Mechanical Service, we may be able stop by your business and make an assessment for you on-site. Give us a call to find out!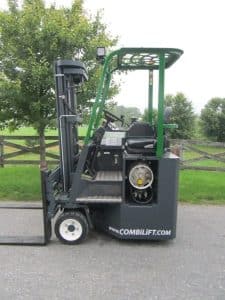 Tip #3: Purchase a Forklift Brand Known for Longevity
There are many, many forklift brands, and while every dealer has those they prefer, not all are highly rated across the board. Some manufacturers excel at producing specific forklift classes compared to others, so you'll want to consult with a reputable dealer to find out whose forklifts are the best, for instance.
You'll need to do a little research into specific manufacturers' reliability ratings, and we are always here to share our experiences.
We are an authorized dealer for UniCarriers Forklift and Combilift but carry many quality name brands at Sam's Mechanical, especially for pre-owned forklift sales.
Tip #4: Always Go to See the Forklift in Person Before You Buy
Along with our recommendation to always purchase your pre-owned forklifts from a reputable dealer instead of a stranger you've never met before, we also encourage you to shop in person for any forklifts you're considering. Shopping online is so convenient these days—and dealers like us pride ourselves on sharing details about our forklifts for sale right on our websites.
However, even the most high-quality photos of a forklift will not show you if there are any leaks, if tires are worn unevenly, or the machine isn't operating smoothly. Always check out forklifts and take a test drive, if possible. And if you can't get to see a forklift you want to buy yourself, or you're not entirely sure what you're looking at, demand a detailed inspection report from a qualified forklift mechanic.
Trust Sam's Mechanical for All Your Forklift Needs
Don't know what classification or brand of forklift will best suit your operation? Our friendly forklift experts are here to help you explore your options and make recommendations on the new and pre-owned forklifts you need to get the job done right, no matter the job!
Sam's Mechanical is Your One-Stop Forklift Shop, and we also sell pallet racking systems that will maximize space in your warehouse or storage facility. Just get in touch with us and let us know how we can help your business!