No matter what type of warehouse, distribution center, or storage facility you manage, having the right pallet racking system increases storage capacity with fewer damaged goods. Make order fulfillment more productive with the best pallet racking for sale near Lancaster, PA.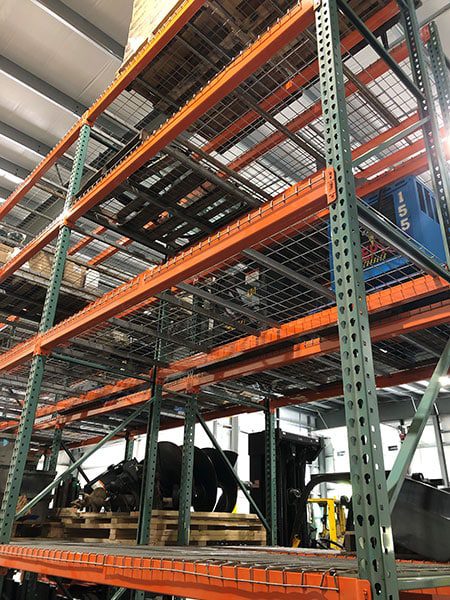 Make Your Warehouse More Efficient with the Ideal Storage Solution
If you own and manage a warehouse or large storage facility, you know that having easy access to your inventory is essential for productivity. So when your warehouse storage system isn't helping your pickers get what they need when they need it, it's time to evaluate your racking and shelving systems.
The right pallet racking is a valuable storage solution that allows you to access inventory quickly and easily. Using pallet rack shelving effectively—along with well-maintained forklifts and facility layouts—will enable your business to run more efficiently.
At Sam's Mechanical Service LLC, we sell all the materials you need to construct pallet racking, including the wire decking, uprights, and beams used for this heavy-duty shelving. We sell new and used materials, ready and in stock when you need them.
Please note we only sell pallet racking systems and do not perform the design and installation of the systems.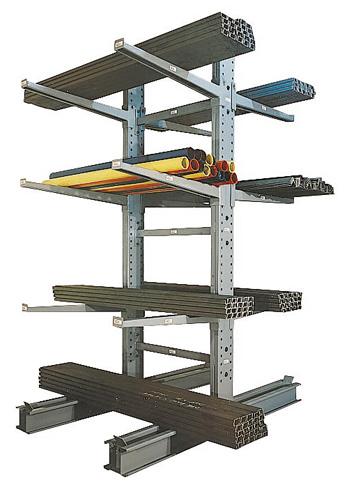 What Type of Pallet Racking System Do I Need?
Every warehouse is different with unique needs. The right pallet racking system for you depends on many factors, including how much space you have, how much space you need, and the layout of your facility. Whether you need teardrop pallet racking, drive-in racking systems, or another type we have in stock, our experts can recommend the best pallet racking system for your space.
We understand the importance of exceptional quality, organization, and safety. With brand names like Tri-Boro, we want you to feel confident that you buy superior products and get the best pallet racking system for your space. Let Sam's Mechanical take the guesswork out of setting up your warehouse with expert knowledge on the right warehouse pallet racks for your business.
Select from Different Types of Pallet Racking Systems
Our storage systems focus on safety, stability, and durability. We carry several types of pallet racking systems in our Gap, PA, location, including teardrop, double-slotted, and cantilever 3000-series pallet rack systems.
Are you looking for a pallet racking system or brand we don't have listed? Contact us about other cantilever racking options and more pallet racking for sale!
Pallet Rack Decking Options
Wire decking allows you better visibility to see your products and an increased safety net. Using wire decking instead of wood decking gives you less fire risk for your warehouse, and you don't have to worry about breaking boards or rotting wood that could become a potential safety hazard. At Sam's Mechanical, we stock wire decking for our pallet racking storage solutions.
Load Beam Options
Pallet rack load beams support each shelf and its contents. They need to be made of the highest quality materials and professionally installed. Our Tri-Boro load beams are a one-piece tube-seamed step beam—meaning there are no exposed welds to cause pallet hang-ups. Even better, the high-strength tapered studs on the beam connector plates increase connection safety and create a snugger fit.
Upright Frame Options
Pallet rack systems have customizable upright frame options that allow you to have various heights and widths. This customization gives you the ability to layout your warehouse to increase efficiency and optimizes safety. Plus, it will enable you to store various differently sized products in your warehouse racking system.
Anchoring Options
When planning a pallet racking system in your warehouse, you need to consider your flooring materials and anchoring options. Most pallet racking systems connect to a concrete floor, but each concrete floor may have a different load capacity. Confirm the load capacity and flooring condition before installing any pallet rack systems.
How Can We Help You?
Contact us to learn how Sam's Mechanical can help with your warehouse needs—including forklifts, accessories, pallet racking, and more!
Why the Right Pallet Racking System is Critical to Your Business
Without the right pallet racking system in place, your business could be wasting time and money. A storage solution like industrial pallet racks will help maximize your inventory space, minimize unnecessary expenses, and increase safety for your employees.
Maximizing Warehouse Storage
Vertically stacking your inventory allows you to store more and create better storage solutions. With pallet rack shelving, you can organize your products and keep your aisles clear—maximizing your warehouse storage space for inventory and improving employee safety. We can also help with the right forklifts needed to reach the higher warehouse racks.
Minimize Operation Expenses
The right pallet racking system and warehouse layout can increase efficiency and minimize operating expenses. Quick and easy pallet rack assembly saves you time and money right away, while durable scratch-resistant finishes save you maintenance costs down the road. With carton flow racks, pickers can easily access inventory, increasing their productivity.
Optimize Safety
Along with maximizing your warehouse storage and minimizing operational expenses, a quality pallet racking system in your building will optimize safety. You will have clear, properly-sized aisles for your forklifts to maneuver, and adequately stored products will prevent accidents. Column protectors can provide additional safety precautions.
How to Tell If Your Current Warehouse Pallet Racks Are the Right Storage Solution
If you have already started investing in pallet racking, make sure they are the right storage solution for your business. You may need to reconfigure your layout, update load capacities, or purchase new racking systems as your business grows. Follow these three simple steps to determine if you need to update your warehouse racking system:
Step 1: Calculate Pallet Rack Load Capacity
When looking at pallet rack load capacity, you need to consider several items—your beams, uprights, and flooring. Beams generally have a beam capacity included when you purchase, but upright load capacity depends on how much vertical distance you have between your beams. Consider all these aspects when adding new pallet racks or adjusting your current warehouse rack system.
Step 2: Determine The Optimal Width of Your Aisles
Since you need to move pallets in and out of pallet racks with forklifts and pallet jacks, you must make sure your aisles are the optimal width. As forklift and pallet jack experts, we can help you determine if your current fleet of forklifts and warehouse setup is ideal for pallet racking. If they're not, we can make suggestions to improve your pallet rack flow!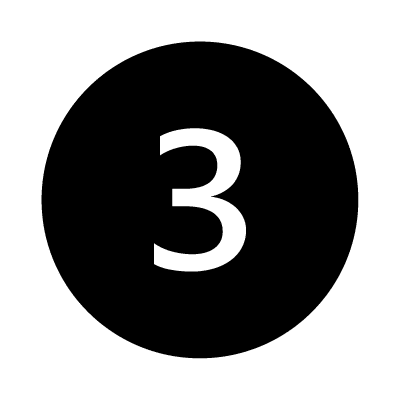 Step 3: Keep Up with Regular Inspections
If you currently have pallet racks in your warehouse, you should regularly inspect them. You often store and move heavy products on these industrial pallet racks, so take the time to make sure they're capable of the job. If you need to update or install a new pallet racking system, you can buy new and used pallet racks from the same place you shop for forklifts, parts, and accessories—right here at Sam's Mechanical LLC.
How Sam's Mechanical Can Help You With Your Pallet Racking Systems
Are you looking for a one-stop shop for pallet rack industrial shelving that's heavy-duty and built to last?
At Sam's Mechanical, we understand how important it is to organize your warehouse storage space. That is why we offer new and used warehouse shelving and rack systems in Gap, PA, and the surrounding areas. We have pallet rack wire decking, pallet racking uprights, and beams for heavy-duty storage solutions. Buy from brand names you can trust, like Tri-Boro, for quality you can count on every day.
Contact us today to discuss your pallet racking needs! We include delivery options in the Lancaster, Chester, and Berks County regions. Sam's Mechanical has you covered if you are looking for pallet racking options near Gap, PA.
Tips & Resources for Pallet Racking & Warehouse Storage
At Sam's Mechanical Service, we want to ensure you have the tools you need for pallet racking and warehouse storage in Gap, PA, and the surrounding areas. Read our most recent blog posts for important information on pallet rack materials, forklift and pallet jacking equipment, and the manufacturing industry.
Get More from Your Pallet Racking Systems
You need the best pallet racking systems available to you from Sam's Mechanical Service! Our experts will be happy to assess your operations and help you find the best pallet racking for your needs and facility layout. Ultimately, having an organized storage space using pallet rack shelving can help make your business more profitable.
Whether you're looking for pallet racking for sale or forklift repairs, Sam's Mechanical has you covered! Get in touch with our team today to get started optimizing your warehouse.