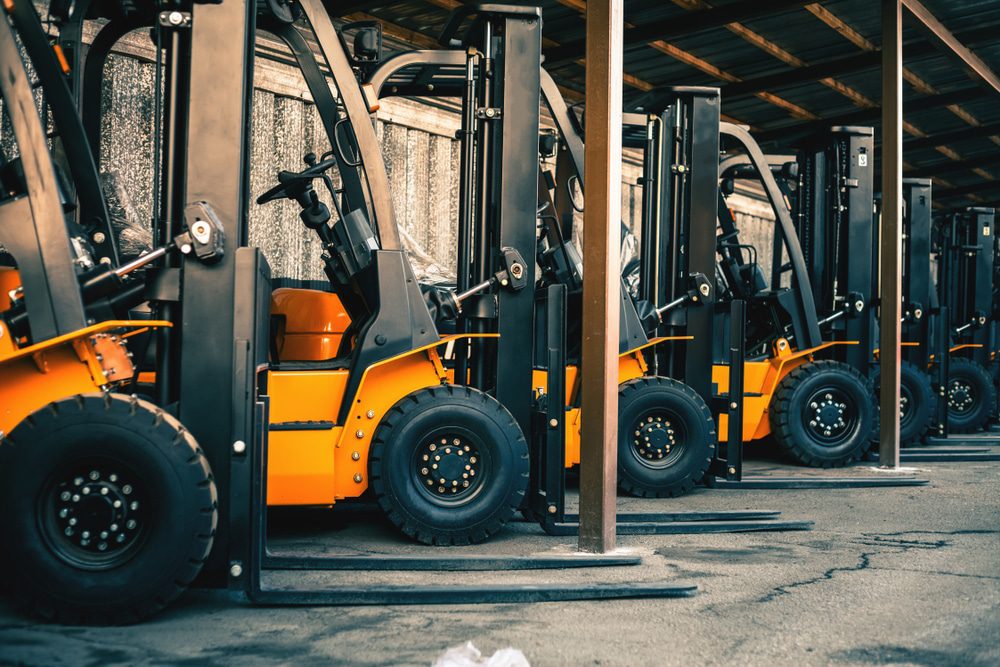 How Can I Reduce the Maintenance Required on a Forklift?
To keep your business up and running, you need to ensure all moving parts are functioning correctly. If your business relies on forklifts to transport goods from one section of your facility to another, mechanical breakdowns can cost you time and money.
The best way to ensure your forklifts are running at an optimum level is by having them serviced regularly. In today's post, we're going to discuss the steps you can take to make sure the forklifts under your care are doing what they do best: moving goods. Contact us today to learn more about our forklift maintenance services!
Forklift Service Maintenance Schedule
Establishing a maintenance schedule for your forklifts is key to keeping them operating correctly. A proper maintenance schedule involves daily, monthly, and annual inspections and replacements of worn or damaged parts. A forklift maintenance schedule will help with the longevity of your fleet and could reduce the costs of any unexpected repairs.
Daily Inspection
With daily inspections, your monthly and annual reviews will be less surprising. Taking a few moments each day to go over your machinery will signal you to any potential problems and may even help you prevent significant issues from ever happening.
Before beginning a shift on a forklift, the operator should check the forklift for fluid leaks and tire damage and that the brakes and horn work properly. Before lifting any loads, the driver should adjust the forklift mast up and down to see if it is working as expected. It is best to perform this function without any weight since doing so could damage the lift system if there are problems with the function.
Other parts of the daily inspection should include testing the safety lights, hydraulic gears, and the steering wheel to ensure all employees who operate or are around the forklift are safe.
Check The Engine Often
Commonly, there are two types of forklift engines: those that run on electricity and those that use an internal combustible engine. Forklifts powered by internal combustible engines use gasoline, liquid nitrogen gas, diesel fuel, and compressed natural gas to operate. Refuel the forklift at the end of each shift because you want to avoid running out of fuel.
The daily engine inspection should also include checking the transmission and oil levels. Fluid changes should occur according to the manufacturer's suggested intervals. Sediment or other impurities can enter the fuel system, which can cause damage to the compartments or difficulty in starting, so changing fluids is often necessary to keep the system clean.
Engines are a bit more complicated, so you may be unable to look over them yourself. Contact us today to learn more about how we can keep your engine in shape with our forklift services. We provide services to Lancaster, Berks, and Chester Counties in Pennsylvania.
Kick The Tires
A flat tire gets you nowhere. That's why checking the tires on a forklift before every shift is not only a smart move but also helps to keep loads secure and employees safe. If your forklift has pneumatic tires, a tire gauge is the best tool to ensure you inflate them to the proper levels.
A low or slow-leaking tire can disrupt the load on a pallet, resulting in dumping the load or injury to anyone nearby, so be sure and check if the tires are torn or leaking.
The Forklift Mast
Inspect the mast or the "lift" feature regularly. If the lift isn't working correctly, your business can incur unexpected costs due to delays in transporting materials and goods. Check that hydraulic fluid for the lift cylinder is at the recommended level and that all working parts are free of dirt and debris and are adequately lubricated.
Typically you will need to change the hydraulic fluid and filter after every 1,000 hours of use but check with the manufacturer for exact directions. Our forklift service experts are just a phone call away if any of these maintenance services are more than you want to tackle.
Forklifts are an integral part of many businesses. As your one-stop forklift shop, Sam's Mechanical is here to help you keep your business running smoothly. Contact us today to learn more about our routine maintenance and other forklift services.